I'm coming out this season! My best friend in Washington texted. It had been nearly 10 years since we had skied together as instructors at Deer Valley Resort. Unfortunately, I couldn't take all the credit for this spontaneous announcement.
Ski utah  5th and 6th Grade Passport program had a serious hand in the planning.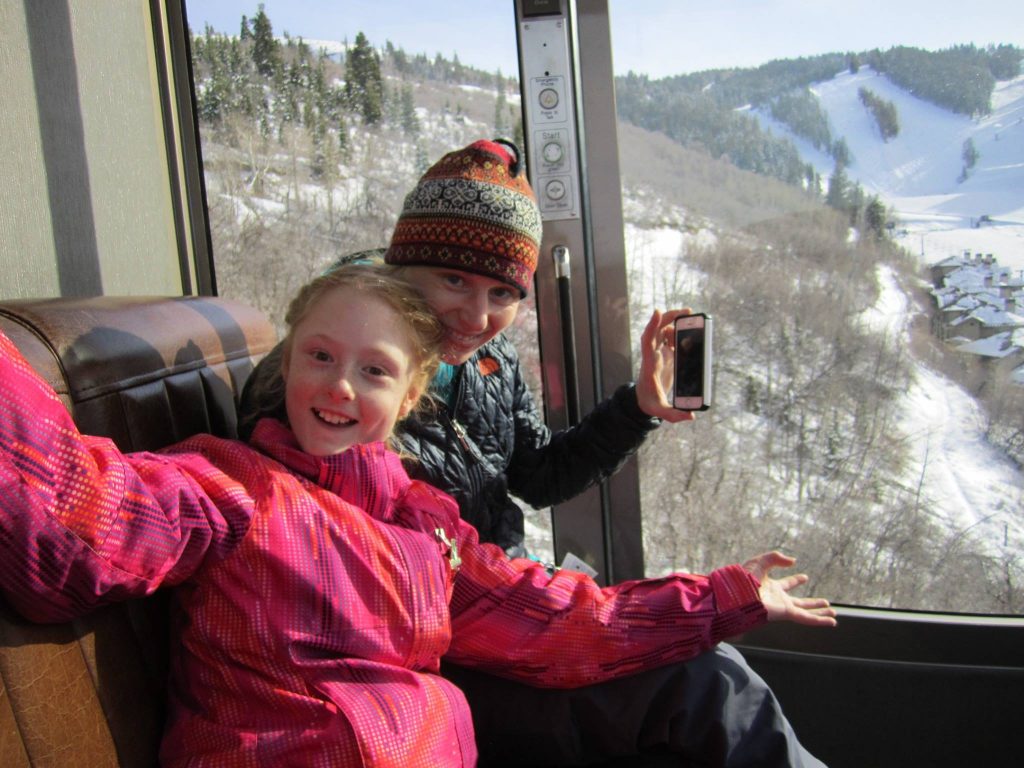 Since 1998, Ski Utah has been inviting 5th graders to its slopes for next-to-nothing and Jada was finally in 5th grade. Krista wanted to show her daughter what Utah skiing was all about and what better way than with FREE skiing? Well, practically free.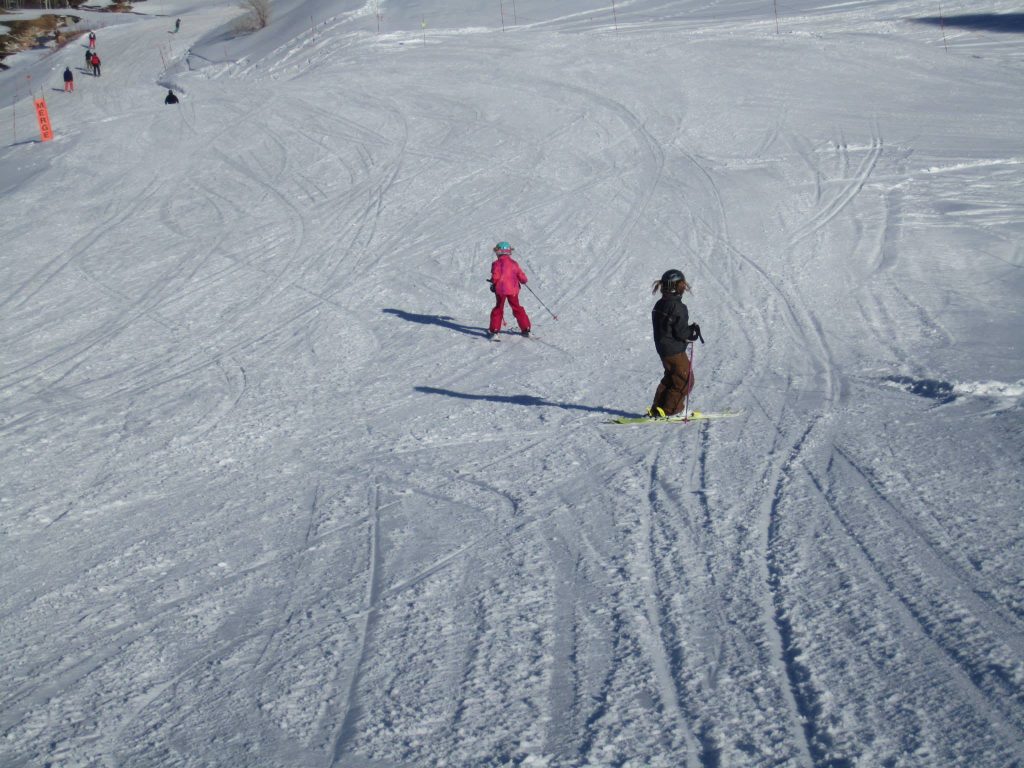 For $49 and the five minutes it takes to fill out the online form, Jada could ski three times at all 15 resorts.* That's basically $1/ticket. And for one week, we took advantage of every day starting with Deer Valley, moving to Solitude, Canyons, Snowbird, Alta, Brighton and Snowbasin.
Her mom, a high school teacher, does her best to groom her kids to be skiers but resources are finite. With the Passport, it was cheaper to make the drive to Utah, stay with me and ski, than go anywhere else. Plus, let's be honest. Where else would she have this kind of fun in March? The snow was deep, the sun high and the apres in full swing.  When they packed up the car for home, plans were already growing for the next year because Ski Utah also has a Sixth Grade Passport.
Sixth Graders Too
Whether you missed participating in the Fifth Grade Passport, Ski Utah invites Sixth Graders back to keep skiing on the cheap. This time around, however, they'll get one day (instead of three) at 15 Utah resorts for $49.
The kicker is that both Passports are available to any child in the world, throughout the ski season. Home schoolers can also register. Plus, the Pass comes with extra perks for parents since they are the ones getting the kids to the slopes. Contact the individual resorts to learn more. mong those are free buddy passes to Powder Mountain and half-off at Alta and Cherry Peak, and $50 tickets to Brighton. They also rental and lesson perks throughout Utah.
With the prices of everything involved with a ski vacation reaching maximum velocity, the Passport is a golden ring for ski families. I can't tell you how often I hear that people quit skiing because it costs too much. But then I mention the Passport and their eyes light up. My kids can ski and I don't have to forgo next month's groceries? The Snowsports Industries of America actually report that more kids ski and keep skiing because of the Pass.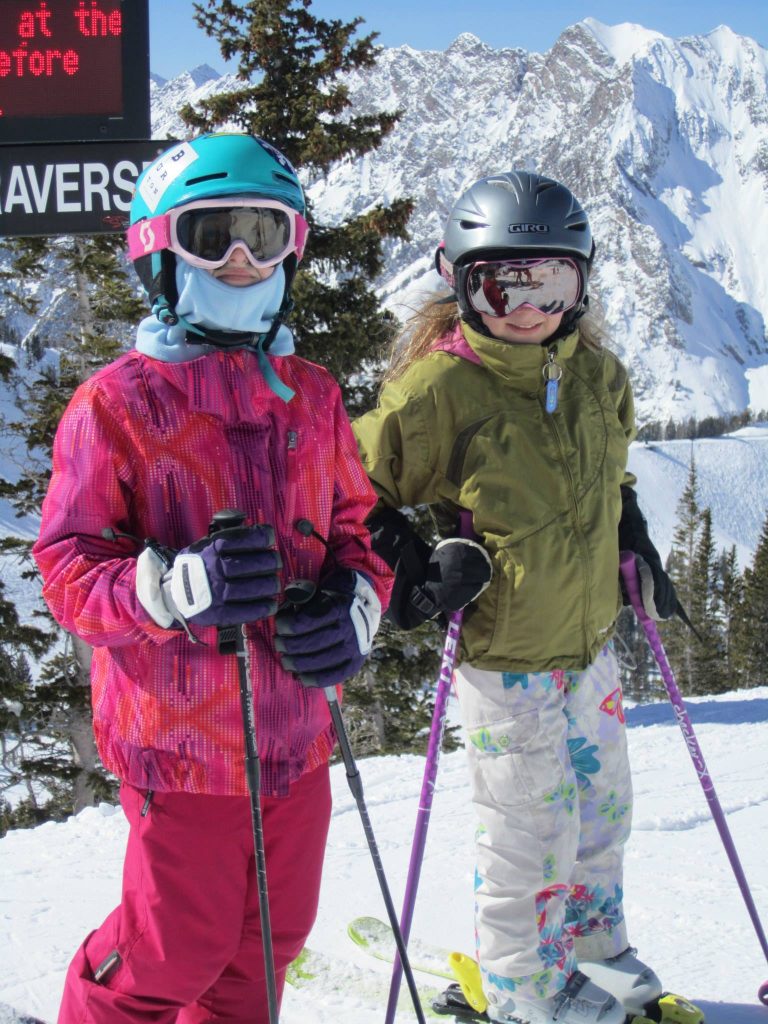 The Theory Behind The Ski Passport
The idea is simple. Winter is long, especially in Utah. One of the best ways to keep children engaged is to get them outside and moving. Studies show that kids between the ages of 10 and 12 begin to find their passion for skiing because they are ready for more complex sports. They have the motor skills and cognitive ability to explore movements and mountains.
In addition, children this age are also at a crossroads for mental and physical health. Do they sit inside playing video games and smartphone apps or do they embrace something healthier and active? Get them active now and they will be active as adults.
You Don't Need To Live in Utah
Let's say it again. If you are considering a winter trip and you have fifth and sixth graders in your midst, a Utah visit is a no brainer. The Fifth and Sixth Grade Passport pays for itself in a single day. You apply online, upload a current photo of the fifth or sixth grader and use your credit card to complete your transaction. You'll get confirmation within 24-48 hours and can use it immediately after.
How You Know What You've Skied
This year's Passport is completely digital from registration to tracking. See where you've gone and what resorts remain to be ridden through your online portal. Chances are you'll have enough days left for a second vacation.
I'll probably need to find another reason to get Krista and her family out to Utah now that Jada's in high school but soon she'll be in college and Krista can come by herself again.
This kind of makes me sad. You know how you look at your kids and wish they stayed little forever? College. Wow. Ski Utah gives you one more reason to wish they never grow up.
Find more information and to get your kid registered for the Ski Utah Fifth and Sixth Grade Passport go to www.skiutah.com/passes/passports.
*Deer Valley, Solitude, Park City, Alta, Snowbird, Cherry Peak, Snowbasin, Powder Mountain, Sundance, Brighton, Nordic Valley, Eagle Mountain, Beaver, Brian Head, Woodward Park City
Blackout dates exist for holidays and weekends during the 2020/21 season due to Covid restrictions. But you can still use the pass during spring break!