Kitchen art posters has a very specific feel to it and there are some artists who are either specializing in that kitchen art feel or then just happen to fit nicely in that category.
Shari Warren
A lot of Shari Warren's kitchen type of art features chefs, which have become very popular lately. She also has some great ones featuring chocolate and roosters.
Jennifer Garant
Can also be called a kitchen art artist. She also has many items that feature chefs, but also uses roosters, cafe scenes, and wine.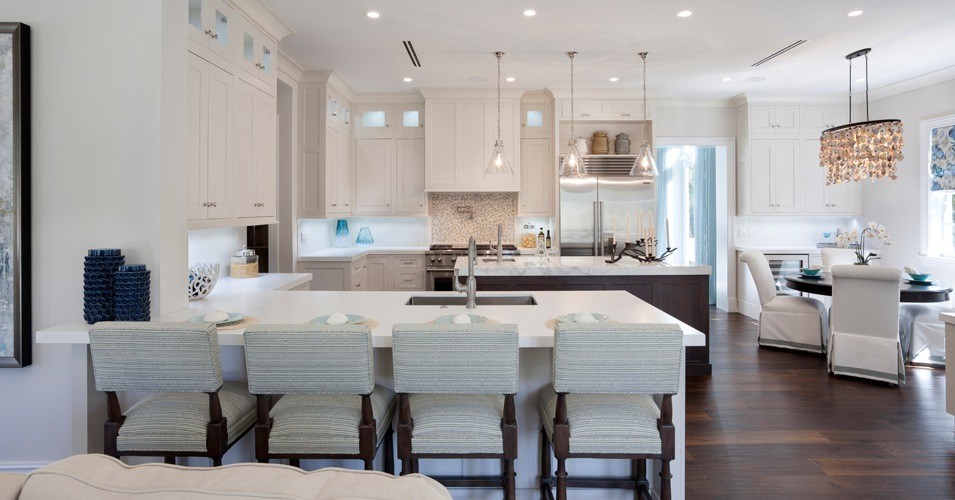 Lisa Audit
Lisa Audit's top sellers are mainly coffee based. She has many variations including Mocha Java, Cafe Latte, and Cappuccino. She also has a few that feature adult beverages like wine, Tequila Sunrise, and Pina Colada.
John Zaccheo
Zaccheo has a great selection of wine art posters that will fit right into your kitchen decor.
Art Fronckowiak
Fronckowiak's work may be called slightly more classic. Most of his paintings are of beautiful Tuscany hillsides where of course great wine is made.
Will Rafuse
Rafuse has gotten very popular with retail outlets within the last five years. His items are popular for their simple nature and very bright and fun colors.
Leonetto Cappiello
Cappiello is a master vintage poster artist. The personalize kitchen art is a great place for vintage art, not just from Cappiello. Vintage art usually has great views and bright colors.
Mike Feeley
Although we only have three art posters by Mike Feeley, they are very popular. They all feature either knives, forks or spoons, of course perfect for the kitchen!